Restaurants & Bars
While being at Zante Park Resort Hotel & Spa, you can immerse yourselves into a complete relaxation experience full of impressive island scenes, traditional recipes that hide numerous gastronomic surprises thus enjoying every single moment you spend here.
At Zante Park Resort & Spa you will be inspired by unique culinary delights that will introduce you to a fascinating world of fragrances, flavors and senses.
The "Windows" restaurant will offer you plenty of delicious Mediterranean flavors and our cozy bars will become your favorite spots throughout the day.
Windows Restaurant
Get ready for an enchanting trip into the world of Mediterranean flavors through the recipes of our restaurant that will surely enthrall you with their tasteful combinations.
At "Windows" Restaurant you will enjoy local delicacies and international dishes, prepared with care and with the purest ingredients, and enjoyed while overlooking the crystal clear waters of our pool. We offer you a rich daily breakfast, lunch and dinner buffet, as well as enriching your gastronomic experiences with themed nights and a selection of fine wines from the Zakynthian vineyard.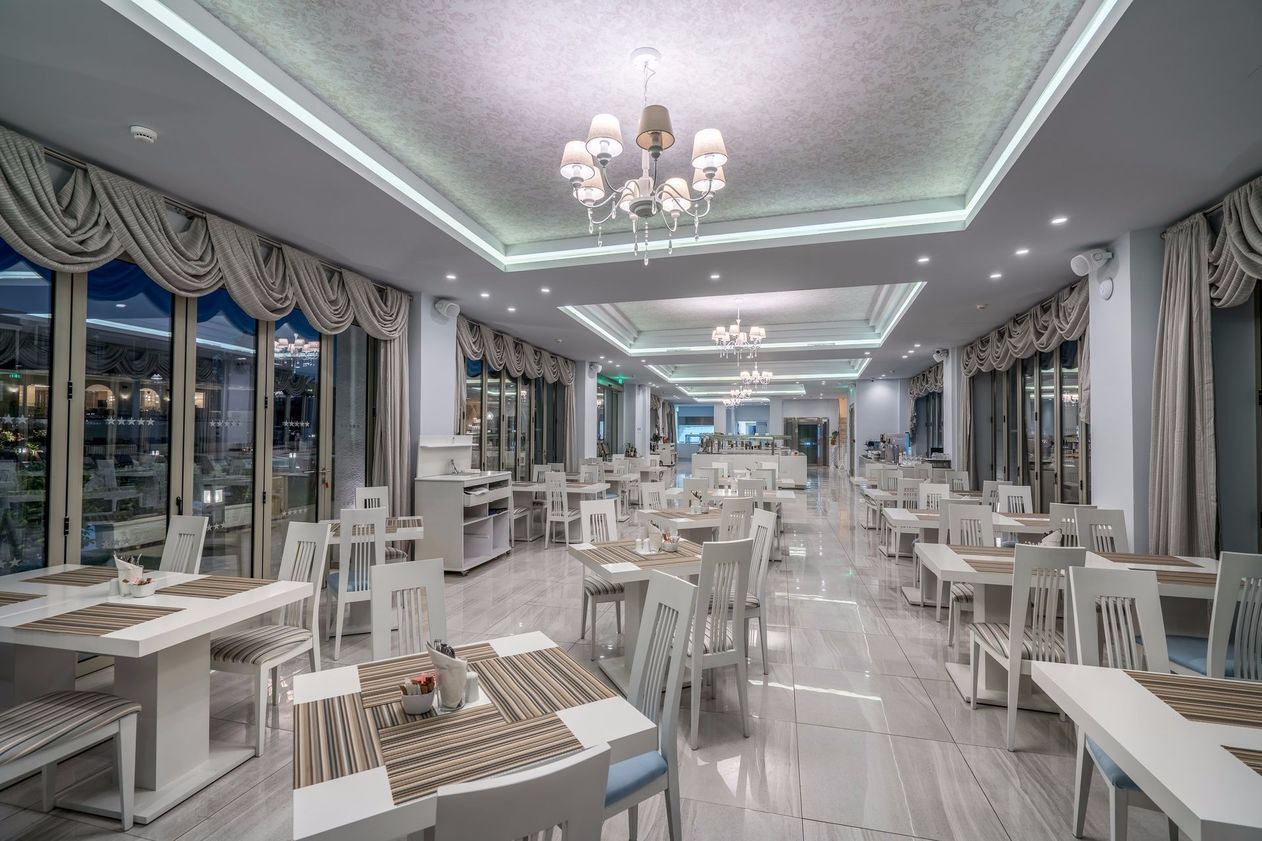 La Palma Pool Snack Bar
A cool oasis next to Zante Park Resort & Spa's pool welcomes you with delicious cocktails, fresh juices, ice creams, cold and hot snacks until late in the afternoon. At La Palma Pool Snack Bar, the quality of the flavors meets the relaxing aura of the Ionian Sea.
Choose a light meal from our chef's creative a la carte menu and relax at the bar after a dip in the pool or enjoy a beautiful summer's night gazing over our lush garden and the turquoise pool waters.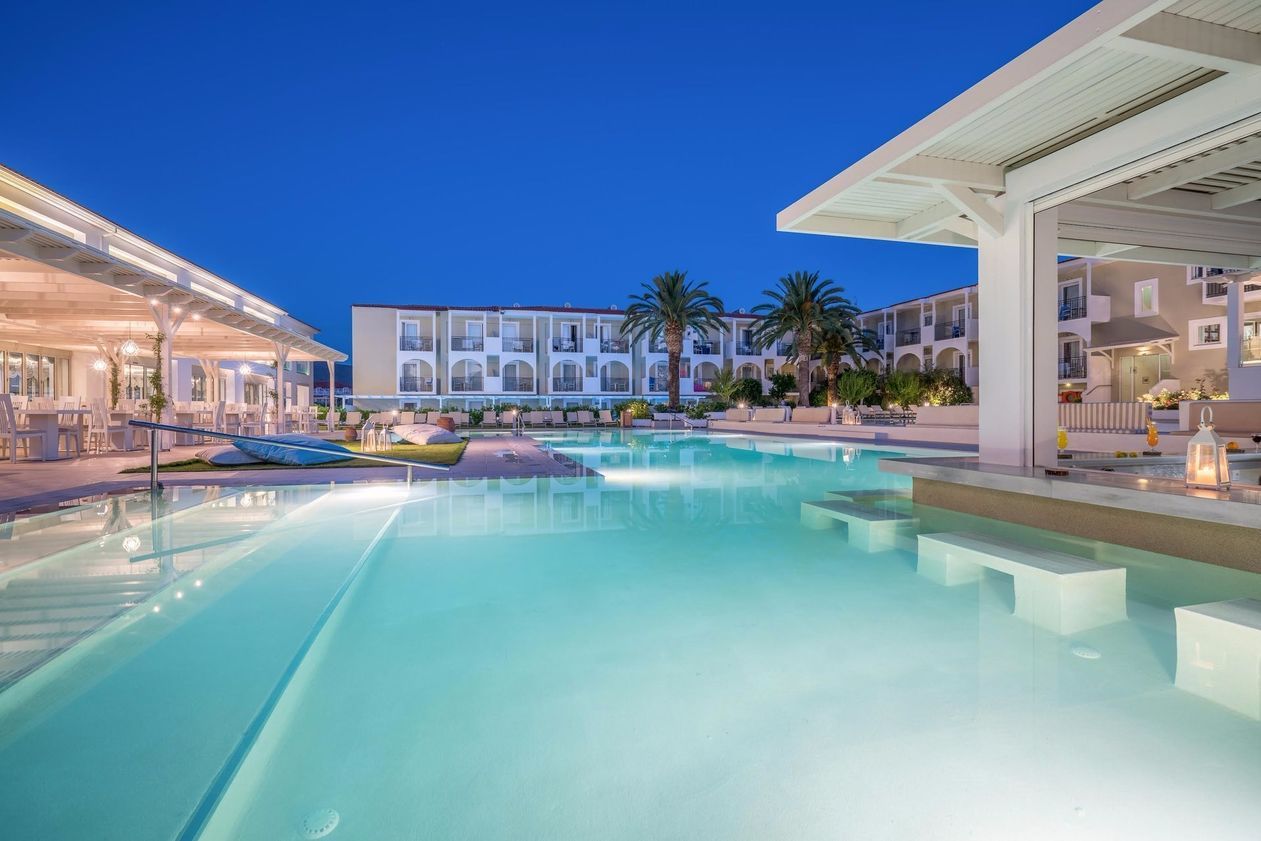 Veranda Main Bar
A popular hot spot at our hotel is the Main Bar, which combines a lounge atmosphere with modern aesthetics, making it one of your favorite hangouts from morning till late in the evening.
Immerse yourself in a sense of absolute relaxation and lift off your evenings while enjoying a refreshing cocktail or a drink, with the calming pool water reflected on its glass roof.