Meetings & Events
If you are looking for the venue of your next business event, Zante Park Resort & Spa is the perfect choice.
Offering well equipped spaces, excellent service and tasty culinary suggestions, our hotel will give your event a special touch.
Providing the ideal setting for every occasion, Zante Park Resort & Spa is ready to host your professional or personal event, taking care to meeting its special requirements every time.
Our venues are excellent for conferences, seminars or other professional events, while you will embrace your most beautiful moments such as a wedding, baptism or other festive events, in the idyllic setting of the beautiful Zakynthian landscape.
Conferences & Meetings
As a synonym for complete, high quality facilities, Zante Park Resort & Spa is a protagonist of professional events, strategically placed in a gorgeous corner of Zakynthos.
The tastefulness of the rooms, the excellent service and the specialized technological equipment are the elements that will give your event the feeling of excellence and success that suits it, whatever your requirements may be.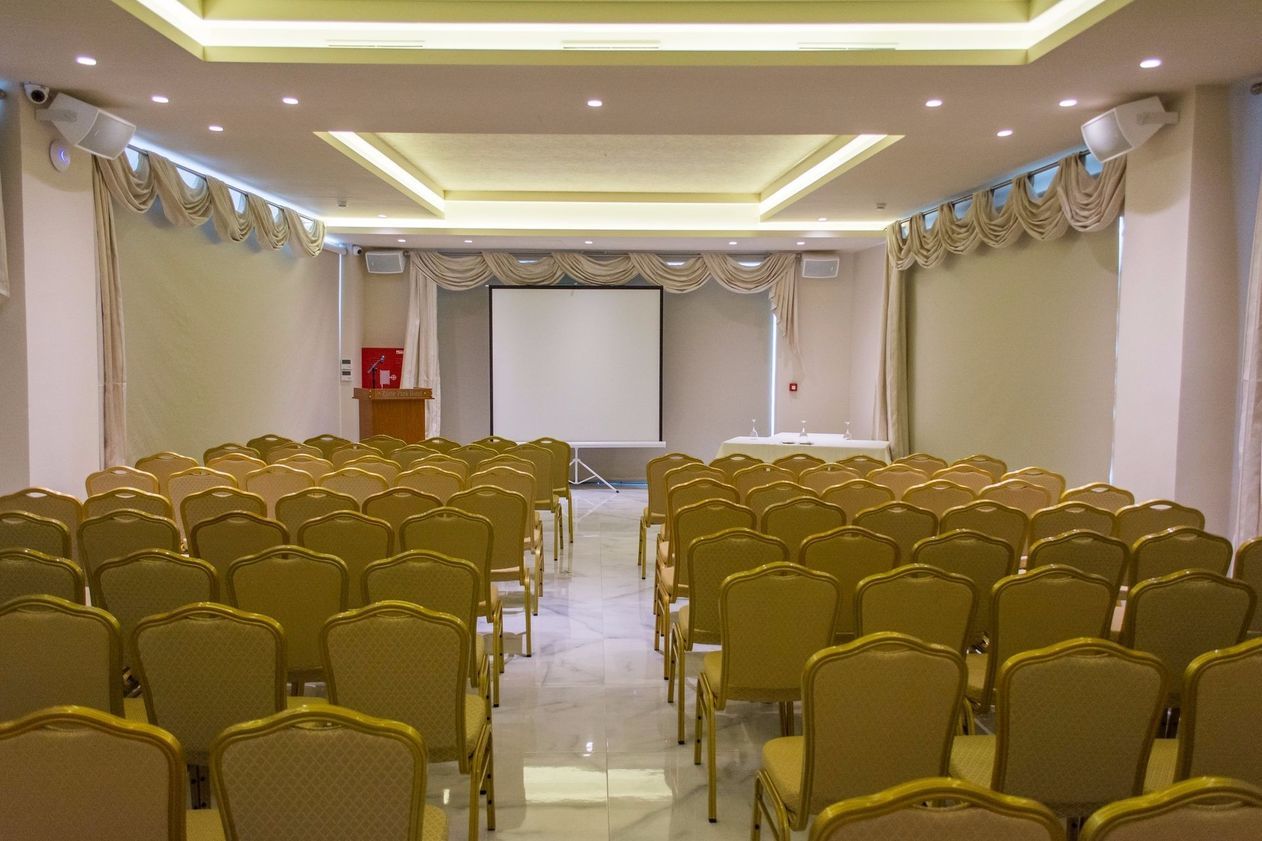 Weddings and Special Events
Experience the most beautiful moments of your life by enjoying Zante Park Resort & Spa's comfort, liveliness and expertise, with a 5-star service guarantee.
If you are looking for something entirely special for your wedding, baptism of your child or to celebrate a special day, place your trust into our experienced hands in order to enjoy it to the fullest, in an environment of harmonious beauty and unprecedented physical "coupling".
Our atmospheric room and the captivating pool area create a unique backdrop, reminding you of a fairy tale or dream, since they are designed to house your event exactly as you have imagined it. The unique culinary pleasures and the exceptional service perfectly complement the puzzle of our sophisticated benefits.